This post is also available in:

Nederlands (Dutch)
Interested in downloading movies with Usenet? With our manual you can download and watch your favorite movie tonight. We explain in detail how to use a newsreader to download the best movies from new groups (Usenet).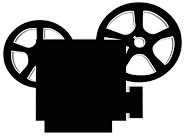 In order to download with Usenet, a few things are required. First, you will need a news server to use Usenet. This is an alternative to the regular internet as we know it; a different system, made for exchanging files. The news server will connect you to Usenet, so you can download all files from there.
Secondly, you will need software to search for spots, as well as a programme to download your files with. You will still need multiple programmes, although it already has become a lot easier over the years.
Account at a newsgroup provider
In order to download movies with Usenet, you will first need an account at a newsgroup provider. Your best bet is to opt for a paid subscription from a renowned Usenet provider. Such a subscription grants access to a vast server network and will enable you to download files from an enormous Usenet database, with high speeds. Thanks to the long retention of files, you will still be able to download files even years after they were initially uploaded.
Well-known pay servers are Newshosting, UsenetServer and Easynews, which come with various subscriptions.
Note: pay extra attention to the download speed, the number of simultaneous connections and, of course, the data limit. Based on these things, you can compare news servers with each other.
Once you have a (paid) account with one of the newsgroup providers, you will be able to start downloading, if you have the right download software, of course. In order to download movies via Usenet, you will need to combine a few different programmes. The advantages? High-speed downloads and a huge number of series, movies, music, documentaries, ebooks, magazines which become available for downloading.
Searching for spots and choosing download software
As soon as you have an account at your provider's news server, you can finally start downloading. When downloading movies through Usenet, you will need special software: the so-called newsreader. We already know readers such as GrabIt, SABnzbd, Spotnet and Spotweb. The latter being the most difficult one to use, but it comes with the advantage of being able to download through a NAS server. The first three programmes are more user-friendly, so we recommend those for inexperienced users.
You can download movies via Usenet by searching for spots via a newsreader. Spots are messages on news servers, recognised by text messages and binaries. The texts are pretty clear, but the binaries are used to indicate files, such as the movies we are looking for. They are programme and data files.
Note: most newsreaders are able to download both text files and binaries. You don't need to pay extra attention to it, as it almost always works fine by itself.
NZB sites and NZB files
In order to download movies through Usenet, you will need more than a spot. The spot tells you whether a movie is available for downloading. Usenet's binaries have a fixed maximum size, making it difficult to download your desired movie at once. Instead, you will be downloading a few small pieces of the file. Together, these pieces form the movie you want to watch. Before, you needed to look for all pieces of the file yourself, but thanks to NZB sites and NZB files you won't have to do that anymore. NZB files indicate where the different pieces of the file can be found. Using for instance the NZBindex it's possible to find the NZB file corresponding to the movie you would like to watch. Thanks to the NZB file, you will be able to download the entire movie through Usenet with your newsreader.
These tasks will largely be dealt with by Spotnet itself, giving you the time to search for the spots needed for the download of your movie. These files can then be downloaded automatically, using the NZB file.
Is downloading movies with Usenet legal?
It is perfectly legal to download with Usenet. Having said that, in most countries it is illegal to upload and thus share copyrighted content. Same goes for downloading certain files if this encompasses copyright infringement.
So, while using Usenet is perfectly legal, you have to be careful with downloading copyrighted material. You could be fined if authorities discover you broke the law by illegally downloading movies on Usenet. So steer away from downloading illegal material and instead profit of Usenet's enormous database of copyright-free movies and videos.